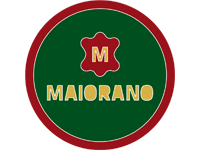 The "Crotonese" pecorino cheese
A key product of the cheese-making tradition from Crotone, that for centuries has been on the tables of the most refined gourmets, is a hard cheese, semi-cooked, made with sheep's whole milk. The Pecorino Crotonese cheese is white or pale yellow with a compact structure. The fresh pecorino cheese has a delicate and harmonious aroma while the more aged pecorino cheese has a savory and spicy taste. In the aging process, the product is "capped" with extra virgin olive oil which, creating a yellowish crust, indicates successful maturation.
Sizes:
Small Size of about 1 Kg – Lightly-Salted, Fresh, Semi-hard, Hard
Medium size of about 2 Kg – Lightly-Salted, Fresh, Semi-hard, Hard, Grotta
Large size of about 6 kg – Grand reserve
Shape: Cylindrical with flat surfaces.
Vacuum - Packed.